WRC Generations: Massives Update 1.3.24.2 und 1.3.24.3 für PC und Konsolen
Für das offiziella FIA World Rally Championship-Videospiel WRC Generations ist ein brandneues Update verfügbar - was die Entwickler mit der Version 1.3.42.2 (PC) beziehungsweise 1.3.24.3 (Xbox und PlayStation) verbessern
(MST/Speedmaniacs.de) - Das hinter dem offiziella FIA World Rally Championship-Videospiel WRC Generations stehende Entwicklerteam legt sich weiter ins Zeug, um die Schwachstellen zu beseitigen und das Spielerlebnis zu verbessern.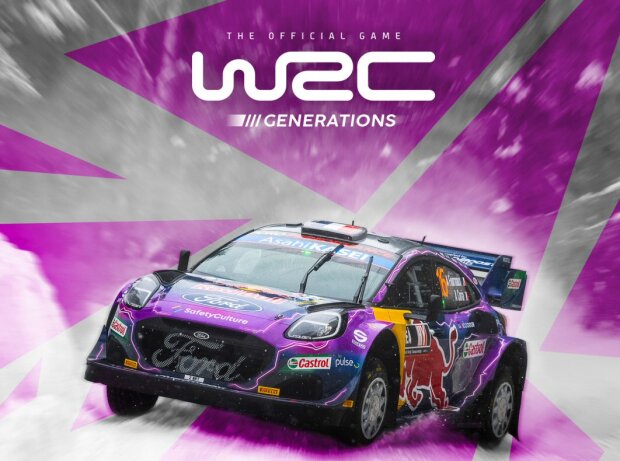 PC- und Konsolenbesitzer haben das nächste Update erhalten Zoom
Am Freitag, 2. Dezember 2022 hat man die Verfügbarkeit der Updates 1.3.42.2 (PC) und 1.3.24.3 (Xbox und PlayStation) bekannt gegeben und dazu eine Übersicht der Verbesserungen veröffentlicht.
Der inhaltliche Umfang des Änderungsprotokolls zeugt von großem Einsatz, um die Probleme in verschiedenen Bereichen des Spiels zu beheben und mittels Optimierungen die Bedienbarkeit intuitiver zu gestalten. Wie sich der Liste entnehmen lässt, sollte die Fahrbarkeit der WRC-Boliden und Verwendung von Force Feedback-Lenkrädern schlagartig verbessern.
WRC Generations - PC-Update 1.3.24.2-/Xbox and PlayStation 1.3.24.3-Changelog:
Leagues
-Fixed an issue where the timing was set to 00'00" when the player was DNF.
-In Amateur Leagues, players that didn't participate are not displayed anymore.
-Point attribution system as been changed for daily and weekly challenges.
-Allowed users to display the rankings for previous weeks.
-Optimized tooltips.
-Fixed the display of some groups being wrong.
-For Weekly Challenges, Car Set-up and Tyre Choice are now taken into account for the whole rally instead of the first special only.
-Added tooltips in Car Set-up.
Clubs
-Added saving the car deformation depending on collisions.
-Fixed saving the car deformation after a DNF.
-The car deformation save is now online.
-Fixed an issue occuring when using a custom livery in a realistic rally. The fix implies that it is no longer possible to use custom liveries in this mode.
-For rallies, Car Set-up and Tyre Choice are now taken into account for the whole rally instead of the first special only.
-Added tooltips in Car Set-up.
Cars and Physics
-Fixed a throttle issue where it was only effective when pressed at near maximum.
-Fixed an issue where it was possible to accelerate even with the clutch engaged when using a peripheral.
-Fixed an issue where the car was going backwards after pressing the throttle briefly.
-Fixed several issues linked to the Car Set-up and restrictions depending on the type of car.
-Fixed some car Set-up modifications being incompatible with semi-auto, virtually changing to manual.
-Fixed an animation problem when using a steering wheel peripheral.
-Optimized using rain tyres on wet roads, they should now give more of an advantage compared to dry tyres.
-Fixed the display of a Licensing Rallye sticker on custom liveries of the Yaris WRC.
Environments
-Fixed the presence of an invisible obstacle in Turkey SSS Marmaris.
-Fixed several collision and respawn problems on multiple stages.
UI
-Fixed an issue when navigating in the camera choice interface.
-Optimised the display of DLC liveries and stickers, by adding DLC icon on content tiles in: Livery Catalog, vitrine-showroom, stickers editing list, stickers catalog.
Audio
-Fixed an issue when choosing the female co-pilot voice in Career and other modes, now the global setting in the Game Settings menu will be used instead.
-Fixed a sound issue on Audi Quattro and Skode Fabia.
-Other minor interface and environment sound fixes.
Other (PC-only)
-Fixed an FFB issue when disconnecting and reconnecting the Fanatec GT DD Pro.
-Added information linked to RT and LT buttons for Logitech Pro wheel.
-Fixed some Nvidia DLSS option interdependencies.
-Fixed crash when changing Thrustmaster API setting.
PS4|5 only
-Fixed users with system language set to Japanese not being able to create a new team or save a new livery.
-Game Credits updated
-Fixed the wrong car displayed in Catalog vitrine-showroom if the user doesn't have the DLC
-Fixed an issue related to waiting for terrain loading when we start a custom race
-Fix rendering mode not applying when we change it (requiring a game restart)
-Solo league hub ranking display fixed
-Fixed a penalty issue on starting race too early after countdown
-Fixed possible default textures on drivercards
-Fixed an issue with slider options related to pad vibration
-Compute number of players/teams going down in leagues
-Fixed Teams league history period number
-Fix sponsors objectives won't trigger anymore in shakedowns
-Prevent crash in PaceNoteManager when trying to go to next pacenote
-Fixed female audio pacenotes during onboarding tuto
-Mute all meaningless sounds during the loading