Aktuelle Bildergalerien
Facebook
Google+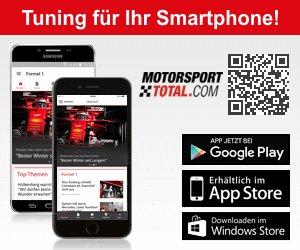 Folgen Sie uns!

Project CARS 2: Update mit Verbesserungen und Optimierungen
12. Oktober 2017 - 11:08 Uhr
Slightly Mad Studios ruft die Project CARS 2-Spieler zu einem Boxenstopp und serviert mit der neuen Version 1.2.0/V2.0 viele Verbesserungen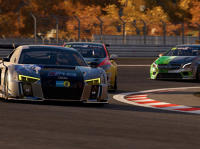 Das neueste Update soll auch die Grafikdarstellung verbessern
© Slightly Mad Studios
(MST/Speedmaniacs.de) - Entwickler Slightly Mad Studios hat für die PC- und PS4-Version von Project CARS 2 ein neues Update herausgebracht. Angaben, wann Besitzer der Xbox One-Version versorgt werden, liegen aktuell noch nicht vor.
Während die Versionsnummerierung ein wenig konfus erscheint, kommuniziert man das Update doch als V2.0, während die PC-Version nach der Aktualisierung V1.2.0.0 anzeigt, dürften die Besitzer von diesem Detail abgesehen vornehmlich an den Änderungen, die das Update bewirkt, interessiert sein.
Das offizielle Änderungsprotokoll zu dem 3.5 GB großen Download zählt über ein Dutzend Maßnahmen auf die überwiegend als Verbesserungen, zum Beispiel in den Bereichen AI und Rennlinie, Multiplayer, Audio- und Sound-Effekte, Karriere, bezeichnet werden. Auch die Grafikdarstellung soll durch die jüngsten Änderungen profitieren.
u#Project CARS 2 - Patch V1.2.0.0/2.0-Changelog:#u
-Improved driving line assist.
-Various AI behavior and race line improvements.
-Multiple improvements and enhancements to multiplayer, and lobby handling.
-Improvements and enhancements to audio and sound effects.
-Improvements and enhancements to replays and replay cameras.
-USB keyboard support improved.
-Improvements, enhancements, and fixes to Career flow.
-Enhancements to various cars' handling and standard Set-up improvements.
-Tweaks and fixes to Achievement / Trophy unlock logic.
-Tweaks and fixes to Set-up UI and flow.
-Improved default assists for gamepad users.
-Fixes and improvements to headlights and brake lights.
-Fixes and improvements to ICM appearance and functionality.
-Improvements and enhancements to steering wheel support.
-Fixes and improvements to certain weather/tyre combinations.
-Optimisations to tracks across the game.
-Myriad render and performance tweaks and improvements.
Artikeloptionen
Artikel bewerten