Aktuelle Bildergalerien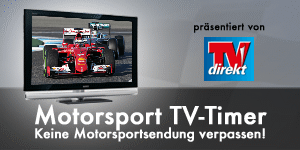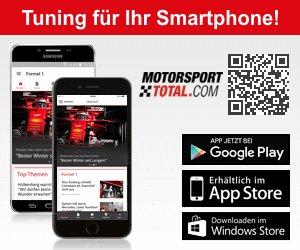 Motorsport-Total.com @Twitter
Zwitschern mit viel PS!

Die wichtigsten Top-News erhalten Sie vorab über unseren Twitter-Channel
@MST_Hot
! Alle weiteren News aus unseren Rubriken finden Sie in unseren
Twitter-Channels
. Wann dürfen wir Ihnen etwas zwitschern?
Alle Twitter-Channels
Automobilista: V1.4.5 mit Stock Car Brasil 2017 - plus Video
30. Juli 2017 - 13:22 Uhr
Reiza Studios verpasst Automobilista ein weiteres Update mit dem kleine und große Verbesserungen umgesetzt werden sowie neue Spielinhalte zur Verfügung stehen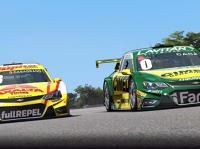 Die Stock Car Brasil 2017 ist jetzt in Automobilista dabei
© Reiza Studios
(MST/Speedmaniacs.de) - Nach der Vorankündigung steht für Automobilista Motorsports Simulator nun das Update auf die Version 1.4.5 offiziell zur Verfügung. Die Entwickler werten damit nicht nur die älteren Strecken auf und nehmen sich erneut die AI vor, sondern bessern auch gezielt in anderen Bereichen nach.
Als Highlight beinhaltet die nun aktuelle Version auch die Stock Car Brasil 2017-Serie, zu der es einen 42 Sekunden langen Release-Trailer hier zu sehen gibt, und die Strecke Curvelo mit verschiedenen Varianten.
Automobilista - V1.4.5-Changelog:
CONTENT
-Added Curvelo circuit ("A" and "B" layouts)
-Added Stock Car Brasil 2017 series
UPDATES and FIXES
-Revised AI overtaking risk calculations - AI now constantly looks for a way past a slower car ahead (no longer backs off overtakes) *
-Revised and Expanded Push-to-Pass functionality, simulating Stock Car 2017 season (including windshield lights indicating activation / availability)
-AI now also uses P2P to overtake / defend from opponents
-Added new car-specific AI risk calculation parameters for overtaking -AI now factors corner radius ahead to decide whether to try switch lines to overtake
-Added new AI function to prevent AI car from trying to rejoin the track after a spin until there is no oncoming traffic
-AI now affected by grass / gravel grip levels and dirt on tires (it will lift a bit until tires are clean again)
-Added new controller damping sliders and presets for better keyboard and gamepad control **
-Moved camera settings to DISPLAY UI screen, and added a "Lock to Horizon" slider (where 0% is pre-v1.4 setting, and 100% is latest setting)
-Added Garage UI warning message for series in which race refuelling is not allowed, and disabled HUD pit menu fuel adjustment for those series ***
-Several minor UI fixes and adjustments
-Adjusted audio occlusion, low pass and wind filters
-Adjusted AI drafting, slip reaction, aggression levels
-Changed default cockpit FOV from 50 to 45 degrees
-Adjusted traction control functionality (as a driving aid)
-Added PLR file setting to disable track scoreboards (known to cause some issues in live streaming)
-Track state regression between sessions and overnight reduced from 2% and 10% respectively to 1% and 5%
-Corrected excessive fuel consumption in Caterhams, MCR, Marcas, Lancers
-Updated sunrise/sunset lighting values for all tracks
-Updated Cadwell, Brands, Imola, VIR, Curitiba. Cascavel, Kansai, Velocittá, Taruma, Goiania, Spielberg, Santa Cruz, Guaporé, Londrina, Interlagos terrain and road textures to latest quality standard
-Minor road and curb updates at Curitiba, Tarumã, Goiania, Santa Cruz, Londrina, Interlagos to match their 2017 layouts
-Fixed F-Ultimate tire options for Interlagos, Kansai
-Karts: Fixed handling-breaking suspension bug from last hotfix
-MCR: Fixed RPM LEDs not working in left-hand driver side
-Camaro: Added 2017 Stock Car Safety-Car skin
* For this build Medium aggression is generally recommended for best AI racing; higher settings may be suitable for tin tops in which more bumping and rubbing is acceptable; Low aggression disables all new risk bypassing functions and effectively reverts to their pre v1.4.5 behavior with regards to overtaking.
** Users of digital inputs should review their settings for steering, throttle and brake rates.
*** All cars / tracks still allows race refuelling for all classes, so users looking to get around series refuelling rules should use that for both single and multiplayer races (be advised that AI fuel strategy for longer races may not be ideal).
Important note for Logitech G29 / G920 users: Support for auto rotation is still on a dedicated Beta Branch labeled v1.4.5_G29.
Artikeloptionen
Artikel bewerten