Aktuelle Bildergalerien
Folgen Sie uns!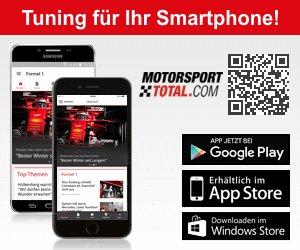 Motorsport-Total.com-Agentur
Content von Motorsport-Total.com
Seit 1997 vertrauen zahlreiche Unternehmen auf die Inhalte (News, Fotos, Datenbanken, etc.) der Motorsport-Total.com-Agentur. Wann dürfen wir Sie als Kunden begrüßen?
Referenzkunden:
· arcor.de
· auto, motor und sport
· Bild.de
· GMX.de
· msn.de
· sueddeutsche.de
· stern.de
· T-Online.de
· Web.de
· Eurosport Yahoo!
· u.v.m.
Mehr Informationen
Motorsport-Total.com @Twitter
Zwitschern mit viel PS!

Die wichtigsten Top-News erhalten Sie vorab über unseren Twitter-Channel
@MST_Hot
! Alle weiteren News aus unseren Rubriken finden Sie in unseren
Twitter-Channels
. Wann dürfen wir Ihnen etwas zwitschern?
Alle Twitter-Channels
RaceRoom: V0.3.0.5766, Falkenberg und WTCC 2017
02. Juni 2017 - 18:52 Uhr
Zum Start in den Juni versorgt Sector3 Studios die Fans seiner PC-Rennsimulation mit einem umfangreichen Update und neuen Spielinhalten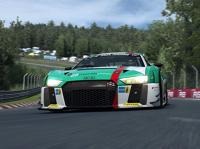 Für RaceRoom wurde eine neue Version veröffentlicht
© Sector3 Studios
(MST/Speedmaniacs.de) - Nach einem 2,4 GB großen Steam-Update erwartet RaceRoom Racing Experience-Piloten mit dem Juni eine ganze Reihe an kleinen und großen Anpassungen und Änderungen in der Rennsimulation von Sector3 Studios. Zum Beispiel wird nun das Fanatec SDK 3.0 unterstützt, wodurch die Kompatibilität mit den Lenkrädern des Herstellers verbessert worden sein dürfte. Eine neue Flaggenregel, neue Anzeige-Einstellungsoptionen für das Spiel und zahlreiche behobene Probleme in allen Bereichen kennzeichnen das jüngste Update auf die Version 0.3.0.5766.
Im RaceRoom-Store ist zudem mit dem Falkenberg Motorbana - hier den Gameplay-Trailer zur schnellsten schwedischen Strecke ansehen - eine weitere Strecke für 2.98 EUR sowie die WTCC 2017-Fahrzeuge erhältlich.
RaceRoom - Open Beta V0.3.0.5766-Changelog:
-Added CSW 2.5 wheel range support.
-Added the new flag rule settings to Multiplayer.
-Fixed the rendering issue of curbs in Hockenheimring.
-Fixed ordering issue in MP results in championships.
-Separated and added division dropdown in mp results. (Will be updated shortly)
-Fixed time left showing blank in MP browser for servers with players.
-Fixed data display issue on Aquila and Audi R18 where N was showing as 0 in the gear indicator.
-Fixed reflection calculations from the data display shaders.
RaceRoom - Open Beta V0.3.0.5765-Changelog:
Game:
-Changed the flag rule setting and added a new flag rule setting "Visual Only? which means all flags get triggered and shown but there are no penalties applied with exception of black flag. (SP only for now)
-Added Display mode with settings windowed, borderless windowed and full-screen.
-Fixed issue in data displays where standings page kept ghost entries when you were in the lead.
-Introduced delta timing in data displays.
-Fixed some occurrences of yellow flags for DNF cars.
-Disabled displaying of yellow, blue, black & white and white flags while player is in pitlane.
-Removed so slower class in multiclass race doesn't trigger white flag.
-Disabled slip effects while changing tires during a pitstop.
-Changed so content ownership isn't required to load a replay file.
-Fixed a crash that could occur when processing a camera reset callback after returning to menu.
-Updated Fanatec SDK to 3.0. This should also fix the issue some players experience with their CSW 2.5.
-Fixed issue with replays not using asynchronous rendering.
-Fixed issue with an uninitialized variable when using Fanatec wheel.
-Fixed an issue where H-Pattern mode would reset to Neutral when race start sequence starts.Thanks to Franconen and team-gtr3.fr for the report.
-Fixed issue with Multiplayer advertisement banners not getting saved in replays.
-Fixed an issue that could occur in game session if the player has a lag spike of over 10 seconds during certain sequences.
-Game now invalidates both current and next laps in qualifying sessions, leaderboards and competitions if the player goes off track or wall rides in the last corners of a track.
-Made brake disks pre-heated when starting a Time Attack session
VR:
-Bloom and Light Shaft effects are now disabled in VR.
-Made the HUD size dependent on the distance to it.
-Made it possible to adjust the distance to the HUD via two bindable keys.
-Fixed the rendering of particles and contact shadows.
-Made the game use the SteamVR settings panel's/config file's resolution setting to set the resolution for the eyes instead of a number argument following "-vr" or "-oldvr". Any such number in the argument is now ignored.
Multiplayer:
-Fixed so player nodes are marked as inactive and kept by the server if a player disconnects during a race session. This fixes the issue with broken results because of players leaving the server too early after a race. Also fixes results for spectators joining late.
-Fixed so checkered phase ends directly when all vehicles have finished.
-Fixed an issue with spectators not being able to join full servers.
Sounds, Cameras, Physics and AI:
-Bathurst: AI Tweaks
-Hockenheim GP : Tightened Cut detections
-Moscow Raceway FIM : Tightened Cut detections
-Nurburgring (all layouts) : Tightened Cut detections
-Shanghai (all layouts) : Tightened Cut detections, AI tweaks
-Suzuka (all layouts) : Tightened Cut detections, AI tweaks to prevent going wide in 130R
-Zandvoort : AI tweaks
-BMW M3 E30 : new sounds
-BMW M1 Procar: Tweaked chase camera, improved results of car to car collisions
Art:
-Data displays now added to all cars. Some cars don't have a display in the cockpit, but will show the display on the HUD when pressing ?7' to cycle through HUD display modes.
-Hungaroring : Fixed some overly bright runoffs, swapped 2D audience to latest ones
-Paul Ricard : Fixed some curbs and adjusted banking of some corners based on drivers feedback.
-Suzuka : Smoothed a nasty bump just before 130R.
Portal and Backend:
-Fixed issue with time interval not clearing up in MP browser.
-Implemented MP results and MP Standings for championship events in Competitions.