Aktuelle Bildergalerien
Folgen Sie uns!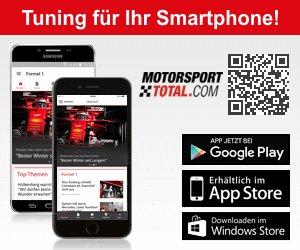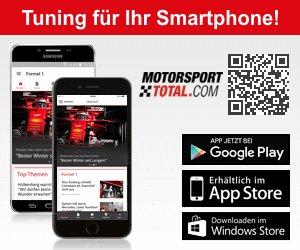 Games-Newsletter
Games-News in Ihr E-Mail-Fach!
Abonnieren Sie jetzt den kostenlosen täglichen und/oder wöchentlichen Games-Newsletter von Motorsport-Total.com!
Jetzt Newsletter abonnieren
F1 2012: Codemasters setzt Fehlerjagd fort - Patch #8 für PC
20. Oktober 2012 - 10:31 Uhr
Besitzer der PC-Version von F1 2012 erwartet jetzt das achte Update mit dem wieder verschiedene Fehler beseitigt werden - Hilfestellung für Error 41-Meldung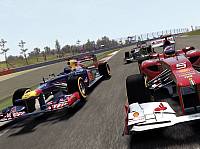 F1 2012 von Codemasters ist das offizielle Spiel zur FIA Formel-1-Weltmeisterschaft 2012
© Codemasters
(MST/Speedmaniacs.de) - Für die PC-Version von F1 2012 steht jetzt das achte Update über Steam zum Download. Codemasters behebt damit alle im nachstehenden Changelog aufgeführten Fehler und untersucht weiterhin die Ursache für Probleme mit dem Speichern von Spielständen in der Cloud und empfiehlt bis zu einer endgültigen Lösung die Spielstände am besten lokal zu sichern.
Ergänzend gib es für von der Error 41-Fehlermeldung betroffene Spieler eine Kurzanleitung um trotzdem Formel-1-Rennen fahren zu können. Während die Ursache für die Meldung in zu geringem Speicher der Grafikkarte liegt, lässt sich durch Aufruf des Safe Mode das Spiel mit verringerten Einstellungen trotzdem starten. Gleichzeitig empfehlen die Entwickler allen Spielern ihre Grafikkartentreiber unbedingt zu aktualisieren.
F1 2012 - Patch #7-Changelog:
-Added an option to turn the Parc Ferme rules on or off in online Custom Race, Co-Op and LAN games. This option can be found within the Simulation Settings and defaults to on. Setting this to off will allow players to set up their cars in Qualifying sessions and will also allow players who join in progress during qualifying to edit their car setup before the race.
-Fixed an exploit in One Shot Qualifying where users could post impossibly quick lap times.
We're continuing to investigate the issue of saves being shown as corrupt after being restored from the cloud. For now our advice would be to always choose to keep your local save if there is a mismatch.
-The Error 41 issues that some users have been seeing broadly cover three issues.
Users with insufficient memory on their graphics cards. In this case we believe that running the game in safe mode should allow the game to be booted. From there the player should be able to change their graphics settings until they find some that work for their card and they're happy with.
To launch in Safe Mode:In the Steam library right click F1 2012.
1. Click Properties.
2. Click SET LAUNCH OPTIONS.
3. Type -safemode.
4. Click OK.
This will reduce the resolution to 800x600 and force all settings to Ultra Low or Low with MSAA off.
-Users with old graphics card drivers, in particular for on board graphics chips. Unfortunately we cannot offer any help other than to advise getting the latest drivers for your hardware. This might involve replacing the laptop manufacturer's driver with the chipset manufacturer's driver.
-Users with dual graphics card laptops. We can't fix this issue directly but there should be some settings on your laptop which allow you to run the game on the specific gaming graphics card. It is also possible that you will also encounter the low memory issue above.